Most of our plugins are compatible with the M1 chipped devices.
macOS 13 down to macOS 10.11 Mac, Intel or Apple Silicon architecture
You can find detailed compatibility info for each product in the Specification area on the individual product pages. Example: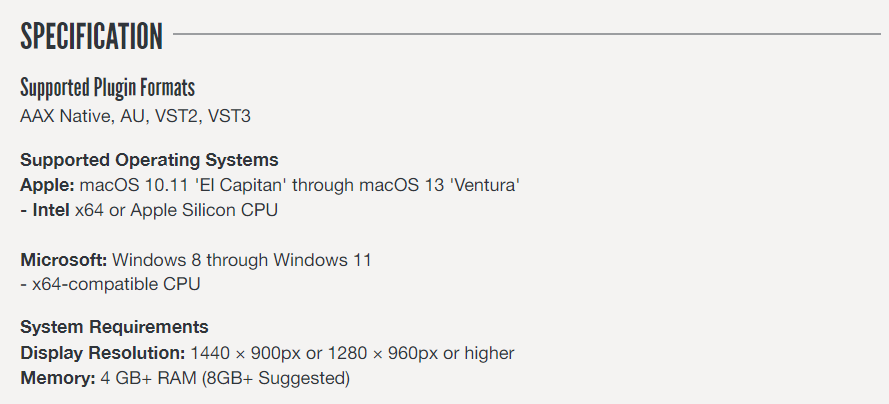 Use the Installation Manager to download and (re-) install the products to update and benefit from the improvements.
For more compatibility information, please visit our News Page.