Introduction
The Music Essentials 2023 Bundle includes products from iZotope, Native Instruments, and Plugin Alliance / Brainworx. To install all products included with this bundle, please be sure to follow the instructions for each individual company's products below.
iZotope Products
Visit this page to download the iZotope Product Portal: /hc/en-us/articles/6658125027345
If the bundle was purchased through iZotope.com, the serial numbers will be automatically added to your iZotope account. If the bundle was purchased via a third party, you will need to add the serial numbers to the Product Portal.
Example of iZotope serial numbers:
Ozone Elements: SN-OZONE10ELE-MNRQ-X373-V8ZD-XXXX
Neoverb: SN-IZVB-73WJ-5TFH-M5WP-XXXX
Native Instruments Products
Visit this page to download Native Access: https://www.native-instruments.com/en/specials/native-access-2/
Open Native Access and log in. Click Add Serial in the lower left: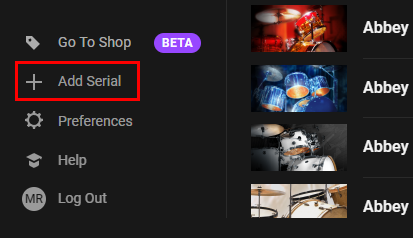 Enter the serials for your Native Instruments products you received via email: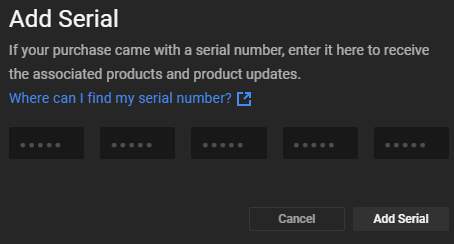 Example of a Native Instruments serial number: CH1K7-A62EE-K43P6-567C8-9EK49
Playbox and Duets require Kontakt 7. Please install the free Kontakt 7 Player from:
Library > Available > Kontakt


Visit this page to learn more about Native Access: https://support.native-instruments.com/hc/en-us/articles/360000012789
Native Instruments Customer Support: https://support.native-instruments.com/hc/en-us
Plugin Alliance / Brainworx Products
Visit this page to create a Plugin Alliance account and enter your redemption codes: https://www.plugin-alliance.com/en/activate.html
Visit this page to download the Plugin Alliance Installation Manager: https://www.plugin-alliance.com/en/installation-manager.html
Plugin Alliance Customer Support: https://www.plugin-alliance.com/en/support.html
Example of Plugin Alliance redemption code: CB-BXN-FREE-GZV9B7G8DEKU7